Chinese Restaurants in Burlington NC
We've all been there: it's the middle of the winter, you're sick of the same three soup recipes for dinner, and you've run out of new ideas of things to cook.

Sometimes it's okay to take a break from the kitchen and treat yourself and your family to some comforting food.

Asian cuisine offers some of the best comfort takeout foods, and we're here to guide you toward the best Chinese restaurant in Burlington, NC.

Read on for our list of the best Chinese food in the area. We know you won't be disappointed!

Chinese Restaurants in Burlington NC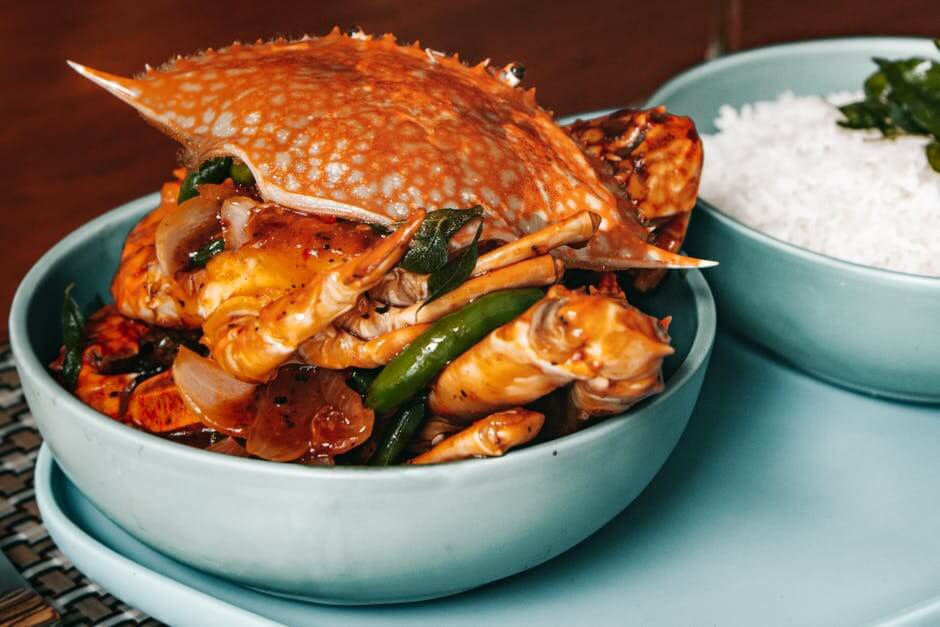 Hong Kong Chinese Restaurant
Hong Kong Chinese Restaurant is a fan favorite in Burlington. They take pride in the fresh ingredients that they use to prepare their food each day.
The Market Square spot also has an open kitchen in the restaurant, a unique touch that makes them stand out.
The restaurant does not deliver or offer online ordering, but
they offer takeout and dine-in options
. They also have wheelchair-accessible entry and seating.
Their hours are 11:00 AM to 9:00 PM, Tuesdays through Sundays. They are closed on Mondays.
Specializing in food from the Hong Kong region, there are a few chef specials that are popular among customers. Some favorites include the sesame and General Tso's chicken, tofu, and shrimp.
Many of their dishes are also vegetarian-friendly.
King Chef
Another favorite located on Church Street, King Chef has a wide variety of authentic Chinese dishes.
You can place an order for takeout, eat-in, or order online and get delivery
. There are plenty of ways to get your favorite dishes right from home.
This spot is open until 10 PM throughout the week, and they stay open until 10:30 on Fridays and Saturdays. This makes them one of the Chinese food spots in Burlington that are open the latest.
Reviews describe this hole-in-the-wall spot as a hidden gem in the area. They serve authentic Chinese food and also some Malaysian specials.
Some favorites include the Kung Pao Chicken, Moo Shu Pork, garlic chicken, and Sesame chicken.
They have a specialized menu for those with dietary restrictions with options steamed without oil and MSG. The rest of the menu is extensive with plenty of options to keep everyone satisfied.
Shanghai Restaurant
Shanghai Restaurant is located in Graham, NC, less than ten minutes away from Burlington. It's another great spot that offers all of your favorite traditional Chinese dishes.
Shanghai Restaurant uses fat-trimmed meats, low-sodium sauces, and fresh, healthy ingredients.
Delivery or online ordering is not available here, but they do offer takeout. They are open until 9:30 throughout the week and stay open until 10:00 PM on the weekends.
They offer their services in both English and Mandarin Chinese, making it easier for everyone to experience their classic dishes.
The
menu
has nearly everything you could think of when it comes to Chinese food. Some specialties include chicken wings and fried shrimp and fish.
China Gate
Another hole-in-the-wall spot, China Gate has all of the classics. From crab rangoons to hibachi plates, this place has something to satisfy everyone.
They have takeout, online ordering, and delivery
, making it easy to access their delicious menu from wherever you are. Delivery orders require a minimum of $25 and have delivery fees up to $4 depending on the distance.
They put their own spin on traditional dishes and always use high-quality, fresh ingredients.
The restaurant is closed on Tuesdays but is open until 9:30 PM every other day. On Fridays and Saturdays, they are open until 10:00 PM.
The menu includes a section with healthy options, Hibachi specials, chef's specials, and more. Some of the popular chef's specials include General Tso's chicken, sesame chicken, Mongolian beef, and orange chicken.
Peking House
Peking House offers all of the traditional Chinese dishes we know and love. The menu is huge with plenty of options for lunch and dinner.
Although they do not offer delivery, you can find them on GrubHub and order online that way. They also offer online ordering for pickup on their website. Of course, you can also call to order takeout or eat in.
They are open until 10 PM during the week and 10:30 PM on the weekends. This is another spot in Burlington that is open the latest among the rest of the Chinese food spots.
Their menu includes vegetarian options, diet-friendly options, and classic favorites.
The menu indicates vegetarian options with green logos to make ordering easy. The diet menu includes variations of steamed vegetables and rice.
Some popular items include sweet and sour chicken and a variety of fried rice. The Hibachi lunch and dinner entrees are also some popular choices.
China Inn Buffet
We couldn't have given you this list without mentioning at least one Chinese food buffet. Not only do they offer traditional buffet-style dining, but they also have a menu for online ordering.
They have a wide range of flavors and cuisines throughout the buffet. The menu for online ordering includes all of the classics such as General Tso's chicken, sweet and sour chicken, and lo mein.
Some buffet highlights include American classics such as chicken wings and chicken teriyaki. It also includes a variety of chicken, pork, and seafood dishes.
The buffet is open throughout the week from 11:00 AM to 9:00 PM. They are closed on Mondays. The lunch menu is available daily until 3:00 PM.
Find The Best Chinese Restaurant in Burlington, NC
Whether you're visiting North Carolina, have lived here for years, or are considering moving, North Carolina is a beautiful place to be.
We talked about finding the best Chinese restaurant in Burlington, NC, but Burlington still has much more to offer.
And here at Residences at Forestdale, you're in the middle of it all. Our neighborhood is just minutes away from all Burlington has to offer. You'll never run out of fun from the many different restaurants and activities available in the area.
If you're in the market for a new place to live in North Carolina, we're here to help. Visit our site today to take a virtual tour and get more information.