What to Look for in Off-Campus Housing by Elon University
More than 19 million students throughout the country are enrolled in colleges and universities. More than 11.6 million of them attend full-time. Even with the shift towards e-learning, a large percentage of young adults are still seeking housing near their institutions of higher learning. Finding college living is uniquely challenging. You most likely want an apartment that is affordable but also safe and clean and with enticing amenities.


There are lots of apartments near Elon University, so it can be challenging to know where to start. The good news is that once you know what to look for, the process is pretty straightforward. If you are a new or returning Elon student, this guide below will tell you what to look for in and around Burlington. It will provide you with all the information you need to make the right decision for your Elon off-campus housing needs.
Why Choose Off-Campus Housing?
Student housing can be very affordable and offer access to social opportunities unique to student life. However, there are many reasons why people choose to live off campus. One is that it gives you more privacy. Living in a dorm can be fun, but it also means frequent disruptions when hitting the books.


Having your own apartment also gives you more control over social gatherings. It gives you more say in who is coming and going in and around your living space. It also lets you make decisions like having a pet (which on-campus housing does not allow). Another significant advantage of off-campus housing is that it almost always means better accommodations. Student housing is notoriously cramped, with small closets and shared bathrooms. Off-campus housing will afford you more space and comfortable living quarters in general. Finally, on-campus student housing prices have skyrocketed in recent years. As colleges and universities continue to grow, they see an increased demand for students looking for a place to live. In many cases, high-quality off-campus housing options can give you much more bang for your buck.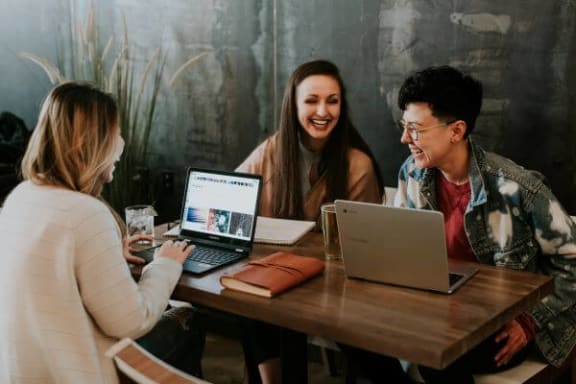 Frequently Asked Questions
Are You Walking Distance from Elon University?
We are less than 3 miles away but do not recommend walking to Elon University.
How Far Away is Elon University by Bus/Car?
The Residences at Forestdale is 2.6 miles away from Elon University, which is approximately an 8-minute drive.
Do You Offer Student Discounts?
YES! With your current acceptance letter and student plan, The Residences at Forestdale will gladly offer you $200 OFF your first full month's rent.
Do You Rent Apartments by the Bedroom?
No – we do not rent per bedroom at The Residences at Forestdale.
Do You Have Flexible Leases?
We do not offer flexible lease terms at this time. However, this may be changing shortly.
When Can I Move In? How Does Move In Work?
We offer a flexible move-in schedule to all of our future residents. Our team can reserve your home for up to 10 days once it is ready for move-in. We will prepare everything you need for your arrival; let us know what date and time within our office hours works best for you.
How Does Income Verification Work for Students?If a student has no income or does not meet the income requirements, we can add a Guarantor to the lease. An approved Guarantor will be financially responsible for the lease.
What to Look For in Off-Campus Student Housing?
There are a few things to look for in off-campus apartments near Elon University. Here are the main ones to consider.


Lease Terms
Students need to know what college apartment lease terms are when renting. Signing a lease has both financial and legal obligations. You want to clearly understand the consequences if you decide to study abroad next semester or need to break the lease for any reason. The good news is that prominent apartment complexes will work with you on any possible life changes or events that could cause you to end the lease early. They may even be able to suggest alternatives to breaking it. Be upfront with them so everyone is on the same page going forward.
Proximity
The first thing you should do is familiarize yourself with what is available near campus. Keep it within a five-mile radius. One of the potential downsides to off-campus (vs. on-campus) student housing is that you have to spend more time getting to classes. Keeping it close can make this a minor inconvenience. You want to make it easy to get to and from campus quickly. This will limit your daily commute and even give you a chance to run home if you have a break between classes.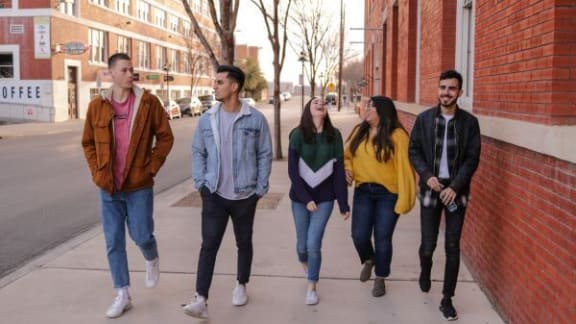 Amenities
Since most are only starting out, college students tend to have fewer possessions than others renting an apartment. For this reason, it is even more important to look thoroughly at the accommodations that apartments have to offer.
For instance, most college students do not invest in washers and dryers. If you lack them, having laundry services on-site is a must. Also, see what social and recreational amenities the complex has to offer. Pools and workout centers can be welcomed additions, especially for people who would otherwise not wish to pay for these.


Finally, ask about the safety features the apartments have to offer. If they are not gated, ask what precautions they take to keep residents safe. It may seem very basic, but check that common areas and parking lots are well-lit. This can go a long way to keeping you safe when coming in late from a night class. Most reputable complexes will offer a free tour so that you can get a feel for the buildings and grounds.
Living Alone vs. Living With a Roommate
Next, you need to consider whether you want to live alone or have roommates. Living by yourself has advantages, but having roommates can help keep the rent low. Either way, determining if you want to live with someone will help you narrow down the types of apartments you want to start looking for. If you want to live alone, look for apartments with smaller floor plans, like 1 bedroom apartments or studio apartments, as these will be less expensive.
Having a roommate or two can also be a great way to save money on an off-campus apartment. If you plan to live with a roommate but one who is not a close friend, it is a good idea to try to get to know them a bit before doing so. Ask about smoking and drinking habits and what their schedule is like.
Inquire about their financial standing, including how they plan to pay rent each month. You can even ask them for their credit rating (anyone with a good score will happily share it with you).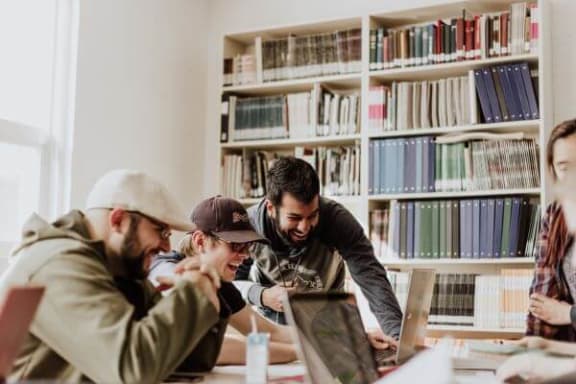 Cost
The cost of an apartment is an essential consideration for most people, but especially for college students who may not be working or are otherwise on a strict budget. Apartment rent in Burlington can be all over the place. The important thing is to ensure you are comparing apples to apples. Look for apartments with the most reasonable prices and all the other features (like the ones discussed above) you are looking for.
Learn More About Finding College Apartments Near Elon University
Now that you know what to look for in apartments near Elon University, you can get started on your search. Finding the right off-campus apartment can go a long way toward ensuring you have an enjoyable living experience at college. The Residences at Foresdale provides affordable one- to three-bedroom and studio apartments with fully-equipped kitchens, spacious closets, and balconies. We have a variety of amenities, including a pool, dog park, fitness center, and laundry room, and we offer Elon student discounts.

Contact us
today to schedule a tour.